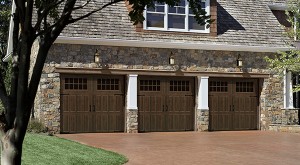 Over 100 authentic-looking carriage house designs stamped in steel.
R-Value: 6.64 – 13.35
Maintenance: Low
Safety: High
Warranty: Lifetime
*All Classica panel designs are available in solid or two-tone colors as shown. 
Almond/True White
Almond/Wicker Tan
Almond/Sandtone
Almond/Terratone
Almond/Dark Brown
Almond/Hunter Green
Almond/Gray
1000 Single-Layer: Steel
2000 Double-Layer: Steel + Insulation
3000 Triple-Layer: Steel + Insulation + Steel
Doors shown represent 8'x7′ and 16'x7' doors. Actual design may vary based on door width and height. Amarr reserves the right to modify designs without notice.
T1 – TUSCANY – CLOSED ARCH
T1 – TUSCANY – CLOSED ARCH
T2 – TUSCANY – CLOSED SQUARE
T2 – TUSCANY – CLOSED SQUARE
T4 – TUSCANY – DANUBE
T4 – TUSCANY – DANUBE
T5 – TUSCANY – MADEIRA
T5 – TUSCANY – MADEIRA
T6 – TUSCANY – NILE
T6 – TUSCANY – NILE
T7 – TUSCANY – RHINE
T7 – TUSCANY – RHINE
T8 – TUSCANY – SEINE
T8 – TUSCANY – SEINE
T10 – TUSCANY – THAMES
T10 – TUSCANY – THAMES
T57 – TUSCANY – AMERICANA
T57 – TUSCANY – AMERICANA
T75 – TUSCANY – JARDIN
T75 – TUSCANY – JARDIN
T76 – TUSCANY – TRELLIS
T76 – TUSCANY – TRELLIS
TO – TUSCANY – OBSCURE
TO – TUSCANY – OBSCURE
C2 – CORTONA – CLOSED SQUARE
C2 – CORTONA – CLOSED SQUARE
C4 – CORTONA – DANUBE
C4 – CORTONA – DANUBE
C5 – CORTONA – MADEIRA
C5 – CORTONA – MADEIRA
C6 – CORTONA – NILE
C6 – CORTONA – NILE
C7 – CORTONA – RHINE
C7 – CORTONA – RHINE
C8 – CORTONA – SEINE
C8 – CORTONA – SEINE
C10 – CORTONA – THAMES
C10 – CORTONA – THAMES
C57 – CORTONA – AMERICANA
C57 – CORTONA – AMERICANA
C75 – CORTONA – JARDIN
C75 – CORTONA – JARDIN
C76 – CORTONA – TRELLIS
C76 – CORTONA – TRELLIS
CO – CORTONA – OBSCURE
CO – CORTONA – OBSCURE
B1 – BORDEAUX – CLOSED ARCH
B1 – BORDEAUX – CLOSED ARCH
B2 – BORDEAUX – CLOSED SQUARE
B2 – BORDEAUX – CLOSED SQUARE
B4 – BORDEAUX – DANUBE
B4 – BORDEAUX – DANUBE
B5 – BORDEAUX – MADEIRA
B5 – BORDEAUX – MADEIRA
B6 – BORDEAUX – NILE
B6 – BORDEAUX – NILE
B7 – BORDEAUX – RHINE
B7 – BORDEAUX – RHINE
B8 – BORDEAUX – SEINE
B8 – BORDEAUX – SEINE
B10 – BORDEAUX – THAMES
B10 – BORDEAUX – THAMES
B57 – BORDEAUX – AMERICANA
B57 – BORDEAUX – AMERICANA
B75 – BORDEAUX – JARDIN
B75 – BORDEAUX – JARDIN
B76 – BORDEAUX – TRELLIS
B76 – BORDEAUX – TRELLIS
BO – BORDEAUX – OBSCURE
BO – BORDEAUX – OBSCURE
L1 – LUCERN – CLOSED ARCH
L1 – LUCERN – CLOSED ARCH
L2 – LUCERN – CLOSED SQUARE
L2 – LUCERN – CLOSED SQUARE
L4 – LUCERN – DANUBE
L4 – LUCERN – DANUBE
L5 – LUCERN – MADEIRA
L5 – LUCERN – MADEIRA
L6 – LUCERN – NILE
L6 – LUCERN – NILE
L7 – LUCERN – RHINE
L7 – LUCERN – RHINE
L8 – LUCERN – SEINE
L8 – LUCERN – SEINE
L10 – LUCERN – THAMES
L10 – LUCERN – THAMES
L57 – LUCERN – AMERICANA
L57 – LUCERN – AMERICANA
L75 – LUCERN – JARDIN
L75 – LUCERN – JARDIN
L76 – LUCERN – TRELLIS
L76 – LUCERN – TRELLIS
LO – LUCERN – OBSCURE
LO – LUCERN – OBSCURE
N1 – NORTHAMPTON – CLOSED ARCH
N1 – NORTHAMPTON – CLOSED ARCH
N2 – NORTHAMPTON – CLOSED SQUARE
N2 – NORTHAMPTON – CLOSED SQUARE
N4 – NORTHAMPTON – DANUBE
N4 – NORTHAMPTON – DANUBE
N5 – NORTHAMPTON – MADEIRA
N5 – NORTHAMPTON – MADEIRA
N6 – NORTHAMPTON – NILE
N6 – NORTHAMPTON – NILE
N7 – NORTHAMPTON – RHINE
N7 – NORTHAMPTON – RHINE
N8 – NORTHAMPTON – SEINE
N8 – NORTHAMPTON – SEINE
N10 – NORTHAMPTON – THAMES
N10 – NORTHAMPTON – THAMES
N57 – NORTHAMPTON – AMERICANA
N57 – NORTHAMPTON – AMERICANA
N75 – NORTHAMPTON – JARDIN
N75 – NORTHAMPTON – JARDIN
N76 – NORTHAMPTON – TRELLIS
N76 – NORTHAMPTON – TRELLIS
S1 – SANTIAGO – CLOSED ARCH
S1 – SANTIAGO – CLOSED ARCH
S2 – SANTIAGO – CLOSED SQUARE
S2 – SANTIAGO – CLOSED SQUARE
NO – NORTHAMPTON – OBSCURE
NO – NORTHAMPTON – OBSCURE
S4 – SANTIAGO – DANUBE
S4 – SANTIAGO – DANUBE
S5 – SANTIAGO – MADEIRA
S5 – SANTIAGO – MADEIRA
S6 – SANTIAGO – NILE
S6 – SANTIAGO – NILE
S7 – SANTIAGO – RHINE
S7 – SANTIAGO – RHINE
S8 – SANTIAGO – SEINE
S8 – SANTIAGO – SEINE
S10 – SANTIAGO – THAMES
S10 – SANTIAGO – THAMES
S57 – SANTIAGO – AMERICANA
S57 – SANTIAGO – AMERICANA
S75 – SANTIAGO – JARDIN
S75 – SANTIAGO – JARDIN
S76 – SANTIAGO – TRELLIS
S76 – SANTIAGO – TRELLIS
SO – SANTIAGO – OBSCURE
SO – SANTIAGO – OBSCURE
V1 – VALENCIA – CLOSED ARCH
V1 – VALENCIA – CLOSED ARCH
V2 – VALENCIA – CLOSED SQUARE
V2 – VALENCIA – CLOSED SQUARE
V4 – VALENCIA – DANUBE
V4 – VALENCIA – DANUBE
V5 – VALENCIA – MADEIRA
V5 – VALENCIA – MADEIRA
V6 – VALENCIA – NILE
V6 – VALENCIA – NILE
V7 – VALENCIA – RHINE
V7 – VALENCIA – RHINE
V8 – VALENCIA – SEINE
V8 – VALENCIA – SEINE
V10 – VALENCIA – THAMES
V10 – VALENCIA – THAMES
V57 – VALENCIA – AMERICANA
V57 – VALENCIA – AMERICANA
V75 – VALENCIA – JARDIN
V75 – VALENCIA – JARDIN
V76 – VALENCIA – TRELLIS
V76 – VALENCIA – TRELLIS
VO – VALENCIA – OBSCURE
VO – VALENCIA – OBSCURE
Alpine 11" Handles
Blue Ridge 11" Handles and Blue Ridge 16" Strap Hinge
Blue Ridge 11" Handles
Alpine 11" Handles and Blue Ridge 16" Strap Hinge
Versailles 9" Handles
Versailles 9" Handles and Versailles 18" Hinge
Versailles 9" Handles and Versailles 11" L Hinge
Canterbury 10.5" Handles
Canterbury 10.5" Handles and Canterbury 17" Hinge
Canterbury 3.5" Ring Handles
Canterbury 3.5" Ring Handles and Canterbury 17" Hinge
Castle Rock Handles
Castle Rock Handles and Hinges