Ottawa Garage Door Systems offers a wide variety of residential and commercial garage door selection from reputable suppliers in the garage door industry. Our garage doors are more than just a stunning compliment to your home. Garage doors from Ottawa Garage Door Systems are among the most dependable in the industry. We stand behind our products and take pride in our superior service.
Browse through the garage door styles shown below, these are some of our most popular models:
Raised Panel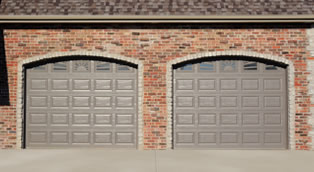 Add depth to your garage door with a raised panel design, available in both short and long panel options. The raised panels start with a recessed edge, but the interior surface of each panel is brought slightly forward, adding just a hint of definition to a classic garage door design.

Flushed Panel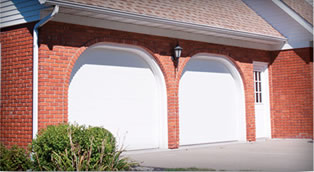 For those who prefer a more contemporary look, the flush panels provide straight, clean lines for understated elegance, plain and simple.

Carriage House Stamped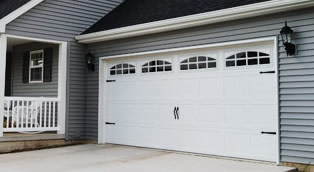 Strength and design come together to carefully craft our stamped carriage house doors. Shaped from steel and embossed with a wood grain finish this series beautifully replicates the timeless look of carriage style doors.

Carriage House Overlay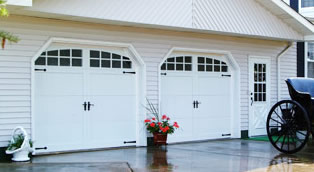 Carriage style doors are carefully crafted, resulting in an exceptional collection of traditional doors. Whether you prefer the strength of steel, the durability of fiberglass or the beauty of rich, natural wood, you'll find the garage doors you want here with details you won't find anywhere else.

Recessed Panel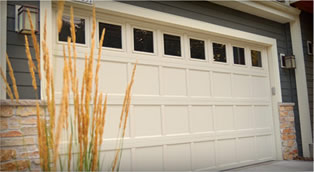 In a nod to the past, this beautiful, recessed panel provides the look of traditional wood frame and panel construction, shaped from steel and embossed with a natural wood grain finish.

Carriage House – Classica®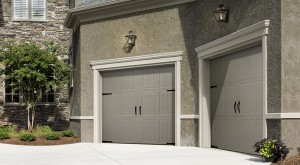 Looks can be deceiving. From a distance, you see wood. Up close, it's durable, low-maintenance steel. Authentic carriage house looks, modern functionality to complement your home's exterior.